Marginalia Nº 6 - November 2003
---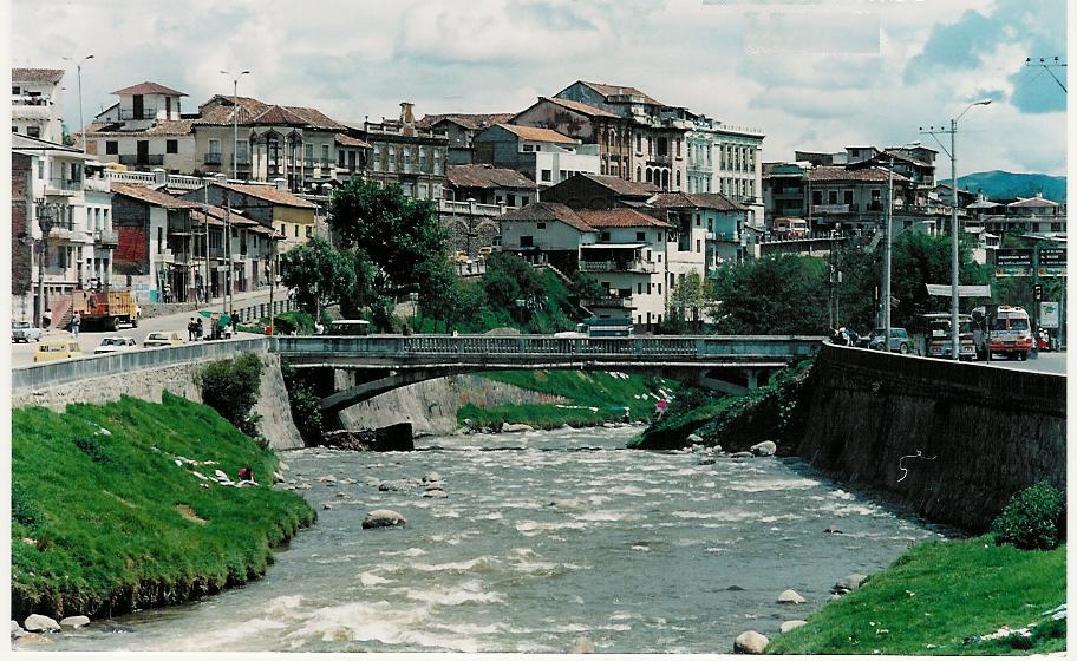 DIFFUSION BODY OF THE IBEROAMERICA ACADEMY OF POETRY,
CUENCA, UNIVERSITY CITY
ATHENS OF ECUADOR
CULTURAL HERITAGE OF HUMANITY

Interview
---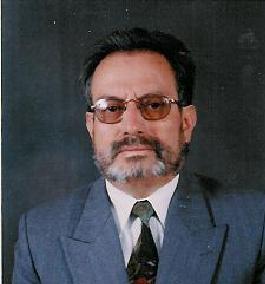 MARCO TELLO ESPINOZA
Professor at the University of Azuay (Cuenca) and former dean of its Faculty of Philosophy, Letters and Education Sciences. Essayist and journalist. He has published works on literature and on the Spanish language.
Currently, he is finishing his doctoral thesis: Generational Study of Cuenca Poetry.
Here is an excerpt from our dialogue:
MARGINALIA: What is poetry to you?
MT: From my experience as a reader, poetry is an expression of freedom: the art of emancipating the word from its daily servitude to communication. The poet exercises his freedom over the signifier: he shapes the ungraspable and at the same time awakens our illusion of freedom with its strange, mysterious links.
MARGINALIA: Does poetry evolve?
MT: I think poetry is timeless. If something varies, it is the way of representing timelessness in the discrete line of space, but without poetry being that fragile segmentable line. Beauty, like light - I have thought in front of a school, of a movement - is indifferent to lavishing the shape or size of the mirror.
MARGINALIA: Is it true that poetry and poets are at risk of disappearing?
MT: In imminent risk, like the entire human species. However, poetry will survive, now perpetually the owner of its timelessness and free from the bars of the signifier, waiting, perhaps, for other beings better equipped to grasp the rhythm of the universe.
MARGINALIA: Focusing on our own, what, do you think, are the main contributions of Cuenca's poetry to Ecuadorian poetry?
MT: It is not easy to think of a Cuenca, Ecuadorian poetry; undoubtedly poets are born in a here, in a now that enrich their poetic universe. I believe that those born in this region have worked the poem with the same tenacity that the dominion of nature has demanded; I think of Luis Cordero, Alfonso Moreno Mora, Dávila Andrade, and Jara Idrovo, names that constitute worthy contributions.
MARGINALIA: To what extent can one speak of a national poetry?
MT: National or plurinational? Forgive the joke. There are features in poetry that are identified with a way of being: the Spanish, the Cuban, the Argentine. Is there a way to be Ecuadorian? On the subject, in the national brushstroke, I see rather a way of being human; Latin American human, if you like, since we are essentially an arbitrary fragmentation of Hispano-America: I feel it as a reader, beyond the segmentable and the suprasegmentable that so reveal the critic.
MARGINALIA: Thank you very much for your words and your time.
Cuenca poetry
---
To Paul Valery
The violet water between the hands.
And the afternoon ... And infinite sighs
burning your hair with amaranth.
Calm you, naked of yourself,
to admire the bottom of your pond:
your numb thirst and your waist
mother-of-pearl -if you like- or peach.
Your orange tree sex without summer.
And light of you streaming, stirring.
Your blood drunk with the sun. And your look
of asp, of triangle without shadow.
Your pulse. Your summer height.
And the sea in green copulas d foam.
I should make you a dam if you are a river.
I should make you unshakable web
for the ethereal profile of your breath.
The pure dawn should not break you,
but your voice becomes my silence ...
And I die in you. And my seagulls die
And the sea -from your impossible lips-
name me in you, besiege me with your roses,
with zither and depths and mysteries.
And I fall defeated. And you defeated
no lamps, no dams, no barriers.
And my soul and my path lose peace.
And God, face down before you, surrenders.
David ledesma

Universal poetry
---
MY HANDS, A GREAT BIRD
with the wings of fire.
Energy that crosses the Universe
It penetrates us, unites us, defines us.
A tie of colors
arco iris
joining our voices,
our only presence, chained.
THE DWELLING OF SERENITY WELCOMES ME
My sleepless nights, a thousand times aborted
They cross the passage I longed for
Maturity soon passed. Peek
memories and memories of seasons
where we leave the question blind.
Don't weigh the luggage, weigh
what was not declared:
love, that kiss not given,
the word that is never uttered,
chokes in the throat, we let her
tied, well tied so that you do not give up
our weakness makes us strong
knowing us incognito, of -we don't know you-.
And blue butterflies that our blood harbors
they scream, they move, they flap
wishing to go abroad,
break with sanity,
put limit to the last path.
Never be a fool again.
Isabel Díez S. (Spanish)
Guest poet
---
ADALBERTO ORTIZ (1914 - 2003)
ECUADORIAN CANDIDATE FOR THE NOBEL PRIZE (2002)

Known internationally for his novel Juyungo, a work of adventure, customs, superstitions and rebellion; of which it has been said that it is "the most serious thing that has been done as a crime novel in South American literature" (Benjamin Carrión). Also known for his poems of black and mulatto dyes, with titles such as Earth, son and drum, or The wounded animal. And for his stories, especially for the book La entundada.
Many of these works are translated into several languages: English, French, German, Polish, Czech and Arabic.
Adalberto Ortiz was visiting professor at Bordeaux University and Howard University; cultural advisor in Paris, and ambassador in Panama and the Dominican Republic. In 1996, the National Government awarded him the Eugenio Espejo Prize.
The literary work of Adalberto Ortiz moves us because in it we find a lot of humanity, warmth, myth and magic. Let's see a sample:
THE TUNDA FOR THE NEGRITO
Be good, my little boy,
so that I can give you coffee.
Because if the thrashing comes,
the thrashing is going to catch you.
Do not hide, my little black,
I'm going to look for you
And if the thrashing finds you,
the thrashing will entundá you.
I am raising you hard,
and not lazy, you know?
And if the thrashing catches you,
the thrashing is going to bite you.
When you get to be a man
you have to work.
Because if the thrashing comes
the thrashing will take you
I don't want you to be a brute
but you know read
That if the thrashing catches you,
the spanking is going to eat you.
And do not leave anyone,
respect only me.
Because the thrashing is coming,
the thrashing is coming.
Lie down soon in your magua,
I'm not going to hit you.
Oops! The thrashing is coming!
the thrashing is about to arrive.
Reviews
---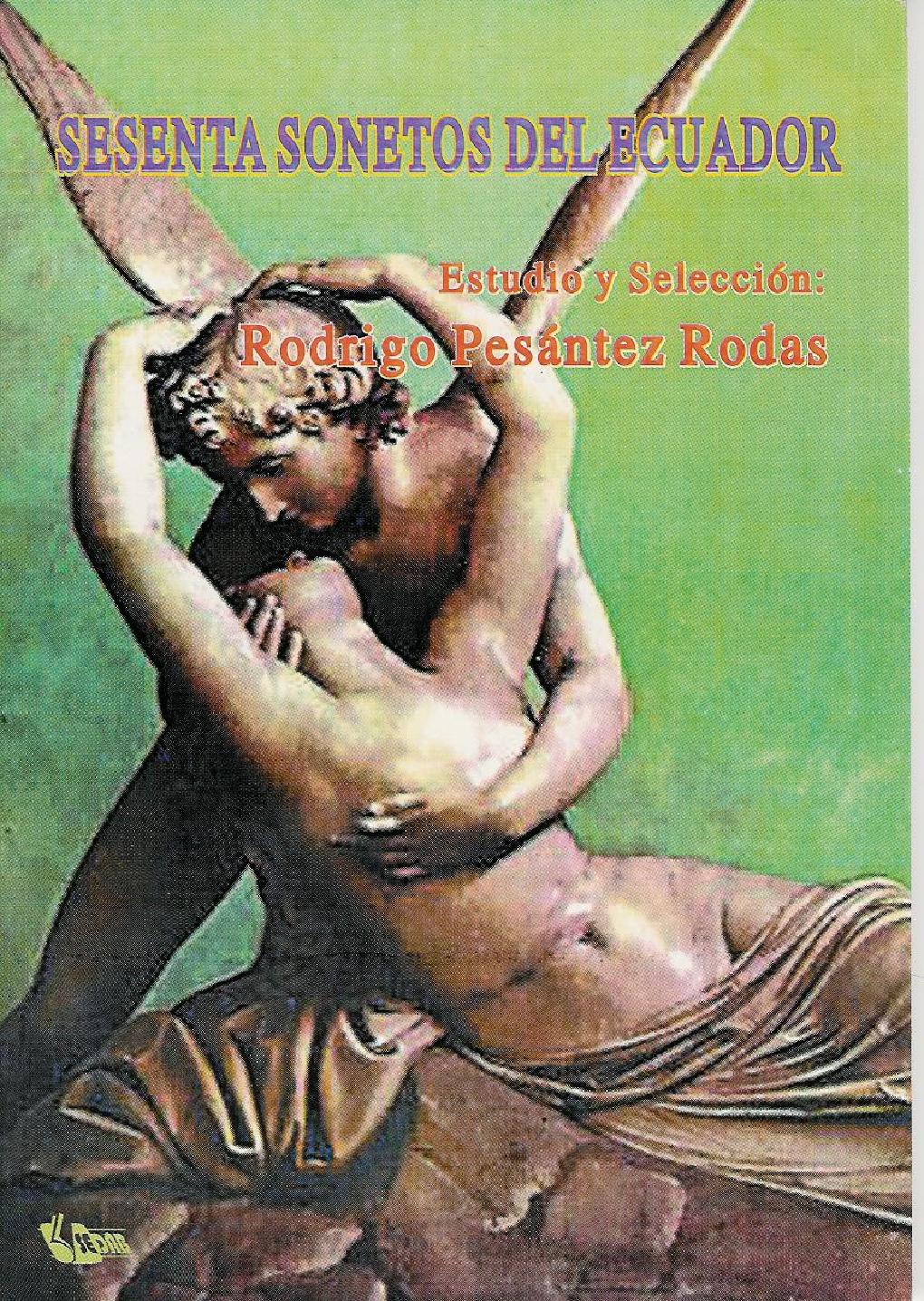 SIXTY SONNETS FROM ECUADOR
Study and selection of Rodrigo Pesantez Rodas
shop, 2003
Beautiful selection that rescues the value and beauty of this literary form, so dear to its publisher; for many, the greatest test of the true poet.
From an Italian birth, as we know, the sonnet is now seven centuries old, and is, as Pesantez Rodas shows with this book, as alive as ever.
The sample includes poems written in Ecuador, between the seventeenth century and the end of the twentieth. And it incorporates in its pages, along with works by renowned poets (José Joaquín de Olmedo, Remigio Tamariz Crespo, Medardo Ángel Silva, Jorge Carrera Andrade, Gonzalo Escudero, Ileana Espinel, Manuel Zabala, Fernando Cazón ...), sonnets by unknown or little authors known in our literature; as is the case of the former presidents of the Republic, Gabriel García Moreno and Luis Cordero; of Father Ambrosio Larrea, or of Doña María Guillermina García Ortiz.
The book also contains good reproductions of beautiful paintings by Jorge Mogrovejo Calle, a prominent contemporary Ecuadorian painter.
It is, therefore, a work destined to the delight and appreciation of our art (literary and plastic).
Sara Vanegas Covena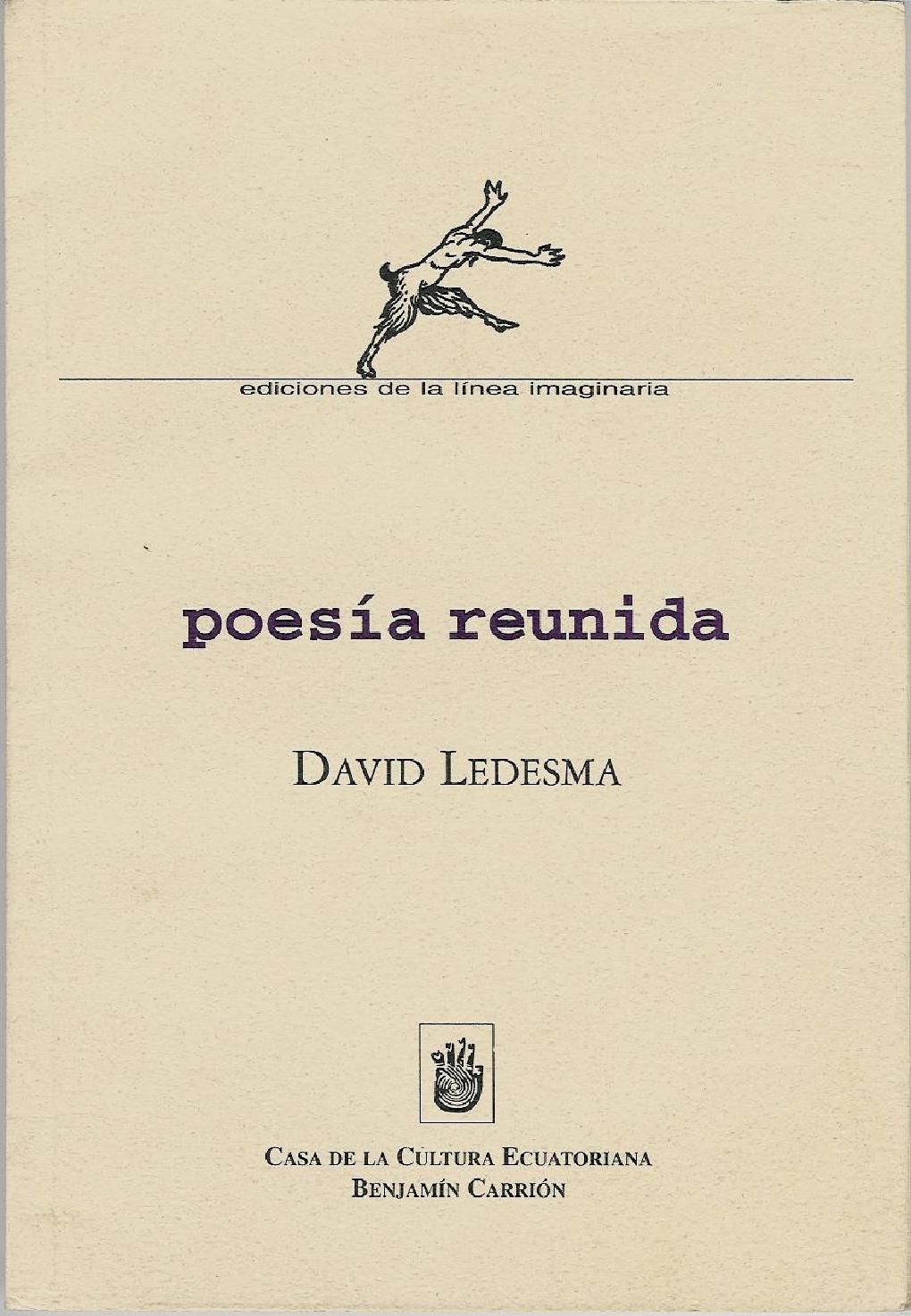 David ledesma
House of Ecuadorian Culture Benjamín Carrión
Quito, 2002
It was time to count, in a volume, with the poetry of David Ledesma, scattered until now in partial editions, difficult to obtain.
Although, as the publisher (Edwin Madrid) says, the book only reproduces: "those books and poems as far as our squalid inquiries were possible", the effort is worthy of appreciation and appreciation.
Because Ledesma, an obligatory reference of the last Ecuadorian poetic generations -although quite ignored by the previous ones-; A loyal admirer of Valery, van Gogh, Alfonsina Storni (that "terrified little bird") is, no doubt, a high representative of the national letters.
His hard poetry, of dark vitality, seems to speak very closely to the poets of today. Let's listen to it in this text, Strange: "A man whom I have never met / visits a city that no longer exists; - long taste of death crosses him / from part to part the bitter smile -, / enters a house where he has never been / and sits down to wait for no one to arrive.// His footsteps sound over my heart "·
A work that will soon find its place of honor in our libraries.
Alexandra Andrade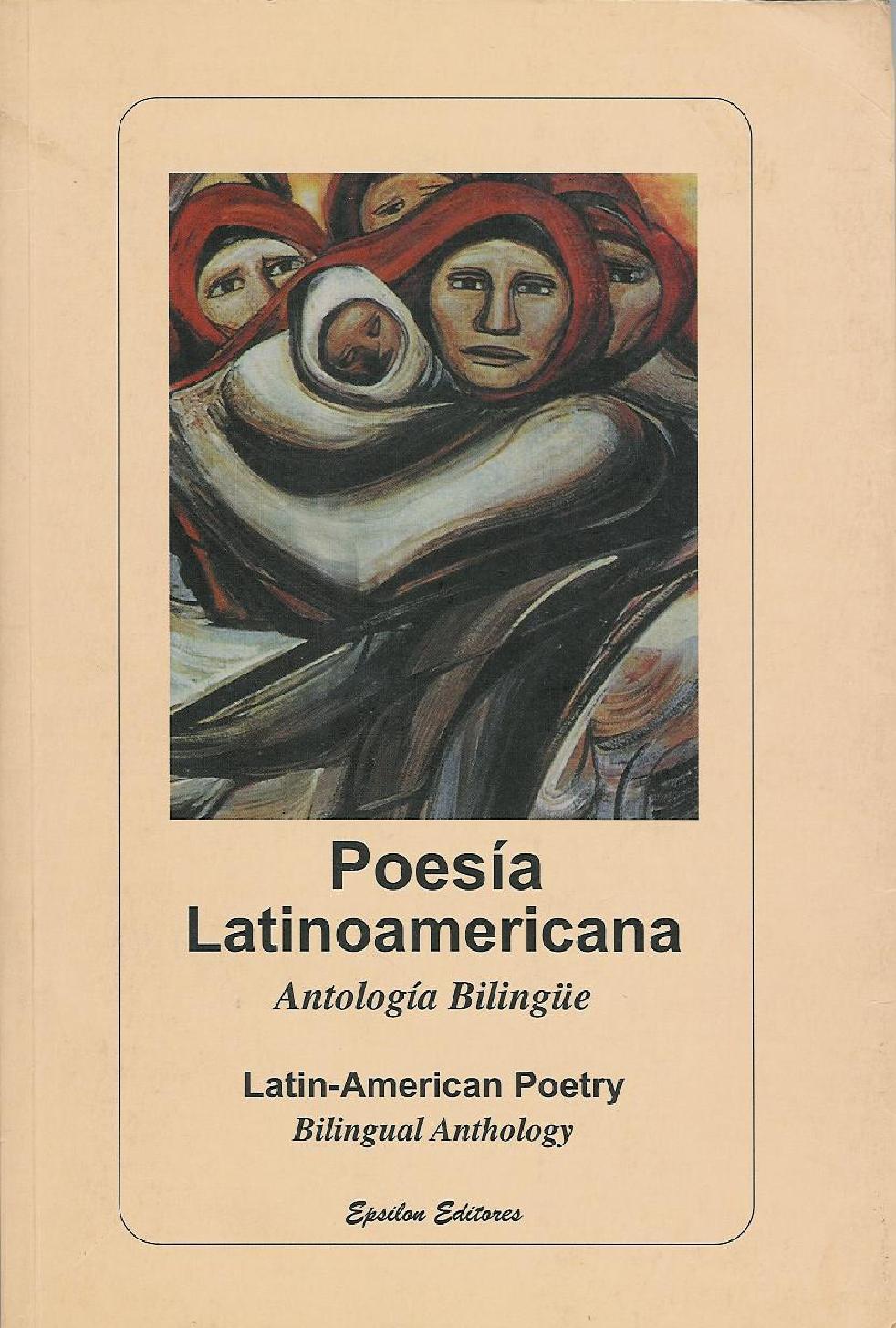 LATIN AMERICAN POETRY BILINGUAL ANTHOLOGY LATIN-AMERICAN POETRY BILINGUAL ANTHOLOGY
Epsilon Editores de México SA de CV
2000

Excellent bilingual poetic sample, which includes 32 poets, both established voices and new voices that, with their own accent, come together to form part of the great chorus of current Latin American poetry. Coming from 14 nations, from the Rio Grande to Patagonia - although, as the anthologist Enrique Santos Molano affirms in the prologue, "The homeland of poetry resides in the heart of each one" - they have been selected for showing off seat of honor, in their respective countries. And they are, among others: Jaime Sabines (Mexico), Rubí Arana (Nicaragua), Ida Hernández (Dominican Republic), Pedro Pietro (Puerto Rico), Ángel Cuadra (Cuba), Irma Salas (Venezuela), Álvarto Mutis (Colombia), Sara Vanégas Coveña (Ecuador), Rodolfo Hinostroza (Peru), Alberto Guzmán López (Bolivia), Pablo Casi (Chile), Manoel de Andrade (Brazil), Juan Gelman (Argentina), Mario Benedetti (Uruguay).
A beautiful book to read and enjoy, which includes reproductions of fragments of the work The destruction of the old order, by José Clemente Orozco (cover and interiors).
Alexandra Andrade
Credits
---
Year 3, Number 6
November 2003
Brazil 3-101, Cuenca
Fax: 2818 840
email:svanegas@uazuay.edu.ec
Director:
Sara Vanegas Covena
Collaborating in this issue:
Sonia Manzano; Cecilia Balcázar, Germán León Ramírez, Isabel Díez S., Daniel Gutiérrez Pedreiro; Marco Tello, Alejandra Andrade.
Layout:
Engineer Katherine Ortiz Vidal
The management is not responsible for the opinions contained in the signed articles. Partial or total reproduction is allowed, if the source is cited.
Correspondence and collaborations:
box: 01-01-1178,
Ecuador basin
email: svanegas@uazuay.edu.ec