Marginalia Nº 1 - April 2001
---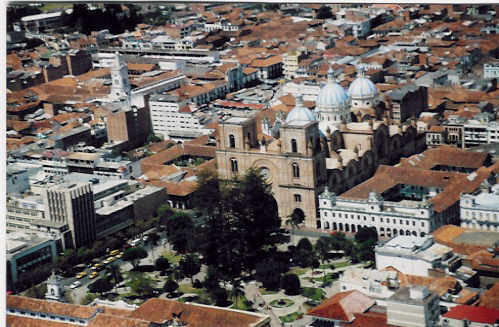 The Ibero-American Academy of Poetry was established in the city of Cuenca in November last year, with the attendance of the most representative poets of the town, who appear as founding partners of the entity.
The main objective of the Academy is the promotion and dissemination of local, national and universal poetry, in the chapter itself, as well as in its subsidiaries -spread throughout the planet- and in the multiple cultural centers (universities, especially) who hold chairs on Spanish and Latin American literature.
To this end, the Cuenca chapter has planned and carried out a series of activities. We highlight among others:
- December 14, 2000: World Poetry Day is celebrated for the first time in Ecuador. On that occasion, students from the University of Azuay (Jaqueline Cárdenas, Diana Garrido, Johanna Peralta) and the University of Cuenca (Pablo Pérez) participated, reading texts by Octavio Paz, Olga Orozco, María Mercedes Carranza, Félix Pita Rodríguez and José María Alvarez.
During the event, the collection of poems Anthology Personal by Sara Vanégas Coveña is presented. The analysis of the work is in charge of Oswaldo Encalada Vásquez.
In 2001:
- January 14: The AIP Board of Directors is formed, Cuenca chapter. President: Dra. Sara Vanégas Coveña (who until then had acted as Chapter Coordinator), Secretary: Atty. Gerardo Salgado Espínoza, Member-Treasurer: Atty. Eliécer Cárdenas Espinosa.
- January 24: On the occasion of celebrating the fifty-fifth anniversary of the H. Provincial Council of Azuay, the AIP, Cuenca chapter offers a poetic recital. The following intervene: Magaly Vanégas, Franklin Ordóñez, Gerardo Salgado, Eugenio Crespo and Galo Torres.

- February 2: A new poetry recital is held at the Francisco Febres Cordero Higher Technical Institute, in which Eugenio Crespo, Magaly Vanégas, Gerardo Salgado and Sara Vanégas Coveña participate. The event was coordinated by Lcda. Rosa Sarmiento, director of the school's Language and Literature area.
- February 14: The AIP collaborates with the city's newspaper El Mercurio, with the preparation of a page on Lírica del Amor y la Amistad, with poems by Octavio Paz, Juana Rosa Pita, Carlos Eduardo jaramillo, Juan Gelman, Gloria Vega de Alba, Thiago de Mello and Carmen Orrego.
- March 14: A poetic recital and dialogue are held with the students of the Sagrados Corazones School. Sara Vanégas Coveña and Gerardo Salgado Espinoza participate; the act coordinates the Atty. Pedro Morales, Professor of Literature at the establishment.
- April 4: Sara Vanégas Coveña presents the collection of poems Huellas de Julieta Zamora Donoso.
- April 6: Sentinel of the ashes of Magaly Vanégas Coveña is presented. Eliécer Cárdenas analyzes the work.
Interview
---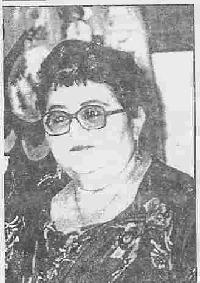 Why did you decide to be a poet? I think nobody decides to be a poet. Contrary to other blissful perspectives, sometimes it ends up like this ... at the height of my six decades and more, I suspect that those who decided that I chose such an illusory task were my genes and God.
What were the dreams that came true for Ileana Espinel, and the dreams that have not yet crystallized? If for a poet the greatest dream lies in public recognition (editions within and outside the country, translations of their texts, entry to anthologies made by serious and suitable authors, official or private awards), that dream has been fulfilled in a very high proportion . As "I lack mileage", that Hugo Mayo once said of himself, that is, since I have hardly left the country, what I have achieved in this regard is to reassure anyone, more to me than -not ambitious by nature- I have received with a certain forgetful complacency how little or much he has obtained in that existential sphere.
As for "dreams that have not yet crystallized" and that will never do so: to have good health (in childhood I suffered from two very serious illnesses, then others came until two years ago ended in cancer that, after being operated on, has me on hold), and conceiving a child of the only man I loved and who today would be a staff and consolation in my senect days.
Could you make some historical references about your literary generation? The literary generation of the 50s, to which the Club 7 poets belong, was lavish in fundamental values, such as Francisco Tobar, Alfonso Barrera, Fernando Cazón, Francisco Granizo, César Dávila Torres, Eduardo Villacís Meythaler, Miguel Donoso Pareja, Jorge Torres Castillo , Alicia Yánez, José Martínez Queirolo, Walter Billolio, Alsino Ramírez, and, of course, David Ledesma and Sergio Román. Some integrating the groups Threshold and Presence of Quito; others, members of the Horizonte Movement and the Club 7 of Guayaquil.
Several of these writers graduated from various professions; two or three devoted themselves to diplomacy, traveling a lot and enjoying extra-literary notoriety; Some went into exile for political reasons, and managed to triumph culturally in the countries that welcomed them, while others died by the law of life or by their own hand; and those who survive continue to produce and publish when possible (due to the enormous costs of publishing a book today).
What is poetry for Ileana Espinel? Addressing her abstract-human-marvelous essence, one time -and in a single verse- I confessed to poetry: "only for you manure licks the foot of heaven." It is her transforming power that I exalt there.
What is the role played by the artist in a society where he is little recognized and valued as such? Within that objectified and devoid of ideals society that you point out, no role, of course. But within Humanity -which is matter with spirit- the artist is the one who leads the transcendence of the permanent values ​​of the Species.
What future awaits the writers of 2000? Without a crystal ball that allows me to predict without risk, I am rather optimistic about the future of writers. Science advances vertiginously and will undoubtedly annul certain prejudices and limiting dogmas; I believe, however, that literature and art will persist, with radical changes in the ways of expressing themselves perhaps, since they are inescapable components of the dreamy human condition.
For the rest, at no time in history has art been the stimulus of multitudes ... In the midst of the most arduous vicissitudes possible, art and its cultists will persist on Earth.
ILEANA

ILEANA of the luminous statue,
of haughty verse and sonorous friendship;
of the dreaming magnolia seas,
of the airy captain battles.
Wing of eternity with the foot of a goddess,
star flight in song fullness;
in your lyre the shadow became aurora
and the fiery justice rose.
New roads to Parnassus you opened,
and with Vallejo sandals you gave
the red wine of your rebellions
You are already bathed in peace and pure light,
weaving with tenderness stitches
the august glory of your poetry.
Rodrigo Pesantez Rhodes
(This sonnet, for the first time published in MARGINALIA, wrote Rodrigo, Ileana's friend, a few days after the death of the writer)
TWO POEMS BY ILEANA ESPINEL
FINAL SEA

Was it Life? No. It was a sore
in the needle without north of my veins.
The miserable penny you pay
my fullness of lyrical mermaids!
Was it Death? No. It was the cloud
of bats -Ocy birds-
It was the laugh that rises to my lips
sarcophagus of music in my fingers!
It was not Life. No. It was not Death.
Nor was it the useless charity of seeing you
in my tenderness defeated girl.
Only Peter Tchaikovsky. My two arms
And Vallejo - bleeding my steps -
in the luminous sea of ​​Nothing!
PERHAPS
The enlightened wind was an earth angel
that the pencil and the years would whip me.
My white loneliness was light without reproach
And the peace was in me
like this long dark hair
that accompanies my temple everywhere.
I'm trying to explain to you now
that for your life I knew death.
That high - and fierce - agonizing quarrel
battling in the sea of ​​my nostalgia
owes its shadows of torture to your light.
That of not having met you,
chance
not what I am: miserable sore.
Cuenca poetry
---
THE DARK CORNERS (Fragments)
And I took, in vain,
the rag of days,
to clean, from the beginning,
the past of men
We have lactated the roots of time
from its origins
- clinging to the neck of the clay -
Until the rain grows on us
And fall into question
like autumn leaves.
I walked, drunk,
through caves of time and mirrors.
Hoisting, in front of the crowds,
My ribs naked;
with the omen of confrontation.
This friendly daily poison
that I drink and banish me,
Every time I wake up
Eugenio Crespo-Reyes
Universal poetry
---
THIRTEEN - III
I have noticed in your eyes winter sadness
and a light that slides towards opaque edges.
On your lips I have seen pain and desert,
as if something left the sand in its hole
that some distant wind dragged through time.
You have looked at me and I have seen that at the bottom of your soul
a dagger of hot ice has been hung.
If they left the color of your dreams without nerve,
depopulated and absent, and left without kisses
the innocent and blue warmth of your body,
I, who do not know you, offer you my night
lit by stars of a warm sky.
And let the silence swallow us up in a black rage.
Emilio Ballesteros (Spanish)
Guest poet
---
The Portuguese poet Fernando Pessoa is one of the most important in his country and in world literature. Most of his life was spent in Lisbon, where he worked in activities other than literature.
With his own very solvent training, he was a notable connoisseur of the currents of his time. He was fluent in English and French, and he also wrote poems in these languages.
The most notable thing about this author were his heteronyms, that is, the production of the work of various poets, each with his accent, his tendencies and traditions.
The heteronyms of Fernando Pessoa were, in the first place, the work that he used to sign with his own literary name; Alberto Caeiro, the neo-pagan teacher of the others; Álvaro Campos, avant-garde man obsessed with machines, speed and progress; Ricardo Reis, mental discipline at the service of poetry.
The vast work of Fernando Pessoa is not limited to these heteronyms, since he also wrote metaphysical-philosophical essays, such as The Book of Disquiet, in the manner of an intimate diary of great conceptual and poetic value.
Until a few years ago little known in the field of the Castilian language, Pessoa is currently a poet appreciated by the public in our country.
Eliecer Cardenas E.
TWO POEMS BY FERNANDO PESSOA
I
The roses I love from the garden of Adonis,
Those fickle I love, Lidia, roses.
Die the same day
That are born: eternal light
It is their day, because they are born when they are born
The sun, they shine with it, in it they burn,
And before the winged chariot
Apollo leave, die.
Let's make our lives one day, Lidia,
Let us purposely forget that the night
Before it is, and after,
How little we last
II
I don't want to remember or know myself.
It is enough to see what we are.
Enough to live
Ignore that we live.
Live what we live every hour
And living it dies with us:
When it happens, we know
That we passed.
But what is the use of knowing that we know?
Without power, nothing is worth knowing ourselves.
Better life is life
What happens without measuring.
Reviews
---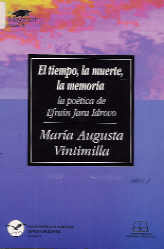 María Augusta Vintimilla Quito, Simón Bolívar Andean University, National Publishing Corporation, 1999
Book that suggests the paths to be followed by the reader of the poetics of one of the highest exponents of the Ecuadorian lyric. It is a deep, meticulous and demanding analysis of the work of this Cuenca author (Premio Nacional de Cultura, 2000), in a journey that, starting from Tránsito en la ceniza (1947), continues through El mundo de las evidencias (1970 ), Oppositions and contrasts (1976), Sobbing by Pedro Jara (1977), In memoriam (1980), Someone disposes of his death (1988), until reaching Los rostros de eros, until today the last collection of poems published by Jara, in 1997 In this work, the author highlights the recurrence of the everyday, the colloquial, the sensorial, as well as the permanent linguistic and formal experimentation of the poet, characteristic elements of his work, and which at the same time constitute suitable vehicles in the search of a transcendence from the here and now.
Franklin Ordonez Luna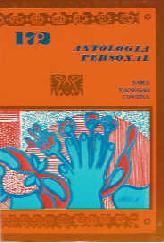 Sara Vanégas Coveña Guayaquil, House of Ecuadorian Culture, 2000 JORGE CARRERA ANDRADE NATIONAL POETRY PRIZE, 2000
The topics of travel, love, memory, the sea are the most frequented references throughout all of Vanégas's poetry, semiotized in symbolic codes that relate that trip to life and its adventures; love, with enjoyment a bit like Camus, which is produced by contact with nature, the sun, the sand that impacts behavior and memory forever; and the presence of the beloved rather imagined, dreamed, remembered in the silences and in the reminiscences that the memory keeps. /.../ This is not a self-reflective discourse, but a monological one, when the axis that dominates is that of loneliness, already announced from the beginning of the book; and of a dialogical one, which addresses a you with whom this journey is shared by the referents of the journey and the dream of that journey, which finally encompass the total metaphorization of the texts. /.../ Sara Vanégas' poetry has traveled many places in different languages. Her mark, so personal and definitive, is already present in the records of Ecuadorian and Latin American literature.
Cecilia Vera de Galvez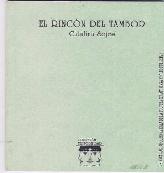 Catalina Sojos Cuenca, University of Cuenca, House of Ecuadorian Culture, 2000
Agonal writing, full of insights and memories, the work is an attempt at self (re) knowledge and overcoming loneliness. The protagonists are the poetic self and the house (traditionally a symbol of the self, although here, "Something does not come to identify with me"), which, mired in a world of abandonment and ruin, see life pass before their eyes, beautiful and far away ("Outside the landscape has always been splendid"). The house is probably still the safest corner of the self, the place where it is still possible to take refuge without great risk. And, in this unequal struggle between memories and the expected "blessing of oblivion", that fragmented and terrified self seeks relief in the final flight: "Oh, I summon death, come, come and take me with you!". All this framed in the obsessive beat of the drum, which like a dark mantle delimits that tired and hopeless world, separating it definitively from the light. The drum corner is something like a diary of desolation, the babbling of the self trapped between its own ghosts and restrictions: the passage of time, lack of love, longing. And the impossibility of forgetting. Beautiful display of evocative images, in a gray atmosphere, whose brightness threatens to drag us also in its whirlwind of shadows.
Sara Vanegas Covena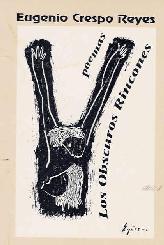 Eugenio Crespo Reyes Quito, House of Ecuadorian Culture, 2000
Epigrammatic, silent and hermetic poetry (although and less than his previous works). Meditative and philosophical, it leads us through the labyrinths of time, mirrors and memory, until we end up in the vertigo of the fall: "We are the forms of time, / a sharp and prolonged sound; / that we hit ourselves -like a pendulum- / at the extremes of silence, / of this dark and gigantic universe ". For the poet, time is not a monotonous succession of the past incarnated in the present, in which the self is found, like in a prison, bent ("We will not have the keys, / to open the lock of time.") . While the impiety of the mirrors can only reflect what little we have left of humanity: "We are, in front of the mirrors / this grimace, the courtship and the enigma; / the result of our confrontation." Verse by verse, Crespo insists that everything is passing, and that what remains of our passing through life is just a reflection, which will soon be erased, like ourselves. Writing cut off, fragmented; painful play of light and shadow.
Sara Vanegas Covena
Credits
---
Year 1, Number 1
April 2001
Brazil 3-101, Cuenca
Fax: 818 840
e-mail:svanegas@uazuay.edu.ec
Director:
Sara Vanegas Covena
Collaborating in this issue:
Rodrigo Pesántez Rodas, Ana Cecilia Blum, Efraín Jara I., Gerardo Salgado E., Eugenio Crespo R., Franklin Ordóñez L., Catalina Sojos, Eliécer Cárdenas E., Cecilia Vera de Gálvez,
Layout:
Worthy maxi
The management is not responsible for the opinions contained in the signed articles. Partial or total reproduction is allowed, if the source is cited.
Correspondence and collaborations:
box: 01-01-1178,
Ecuador basin
e-mail: svanegas@uazuay.edu.e