Connection to the WiFi network of the University of Azuay
---
This is a free service that allows members of the University Community to have access to the Internet.To connect to the Wifi of the University of Azuay you must do it to the SSID WiFI-UDA, WiFi-UDA-Postgraduate and WiFi-Library. This will depend on where you are. A username or password is not required to connect to the Wifi network, its access is free.
Support:
Department of Information Technology
Phones: 4091000 ext 690, 691, 692
E-mail: infrastructure@uazuay.edu.ec
EDUROAM
---
The EDUROAM WiFi network is a worldwide academic network, which allows you to connect with your university username and password to the WiFi network of any university in the world that has the EDUROAM network.
Connection Steps
STEP 1
From any device enter https://cat.eduroam.org/ and click on download.
STEP 2
Then a list is displayed, in which we look for the name of our institution.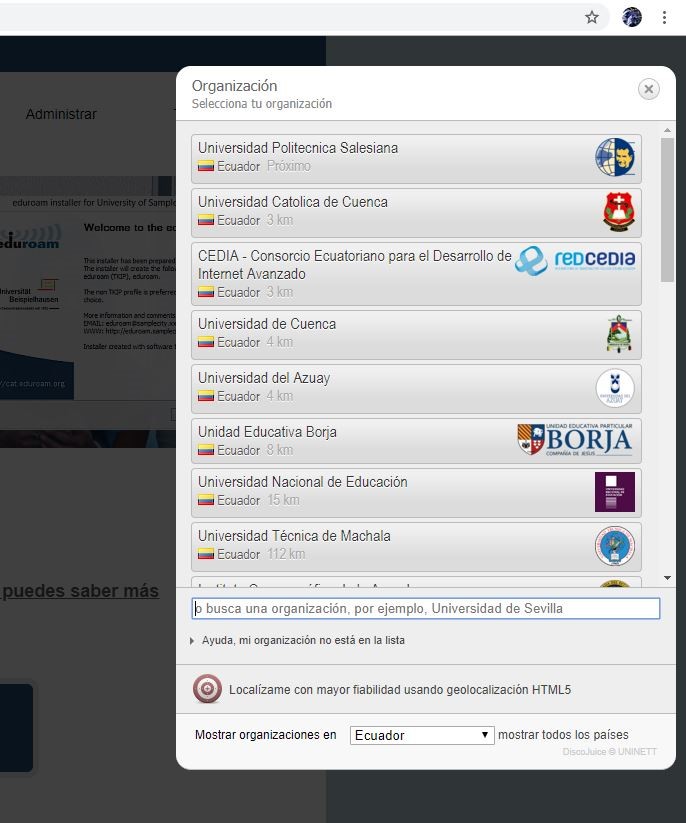 STEP 3
It will automatically detect the operating system that we are using and depending on the installer that we have to download, we click on it.
STEP 4
After downloading the installer, we run it.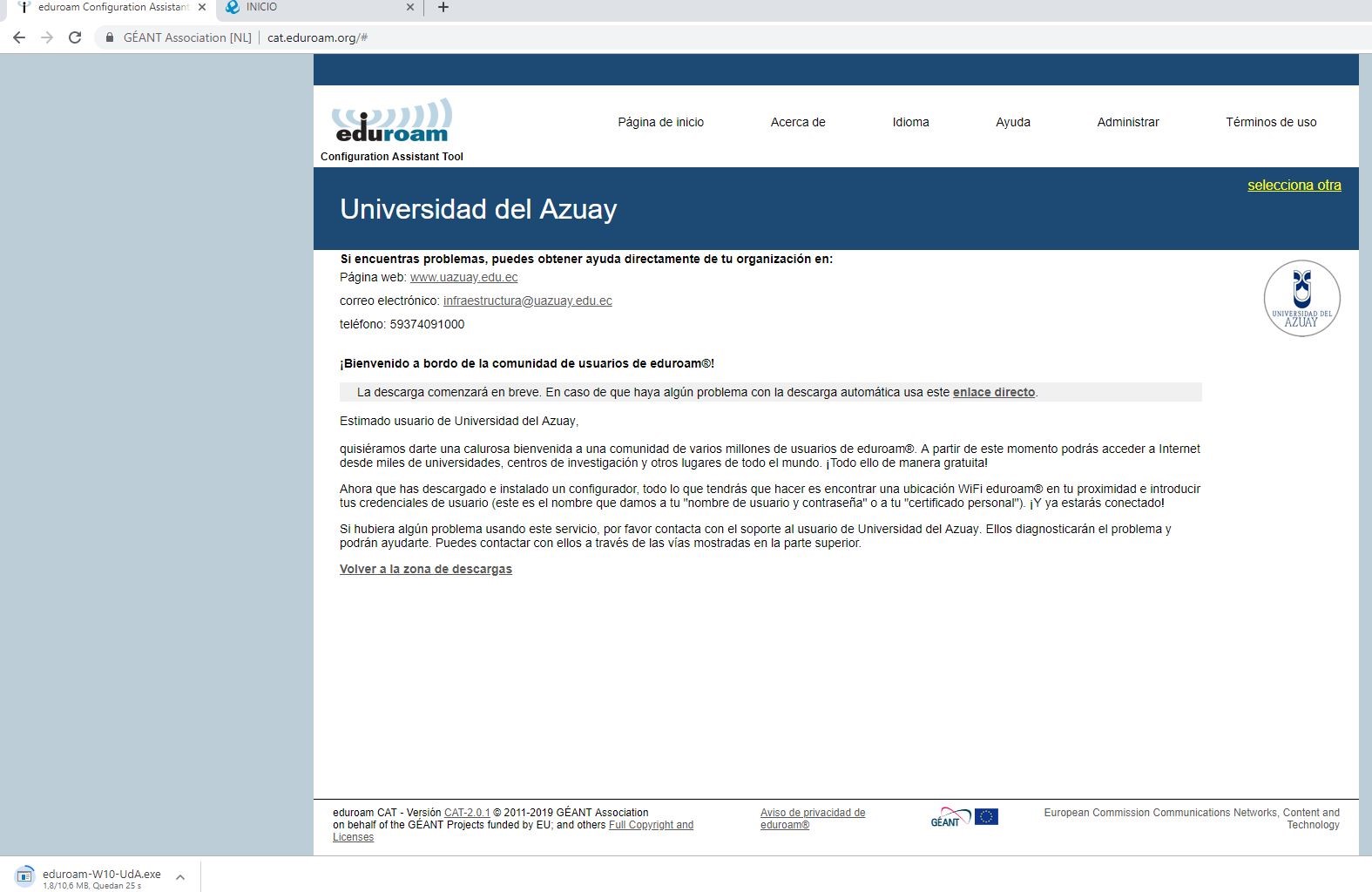 STEP 5
During the installation we will be asked by a user and a password, we use the same user and institutional email password.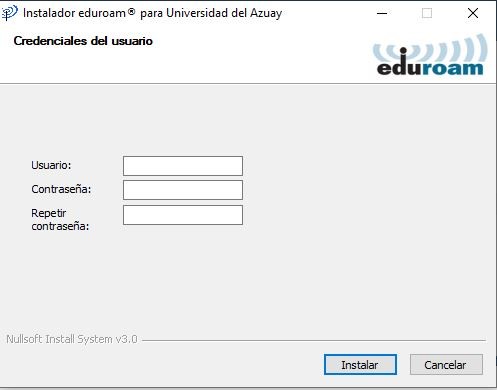 STEP 6
We click on install, and continue until the installation is finished, after this you can connect to the eduroam SSID.
Support:
---
Department of Information Technology
Phones: 4091000 ext 690, 691, 692
E-mail: infrastructure@uazuay.edu.ec